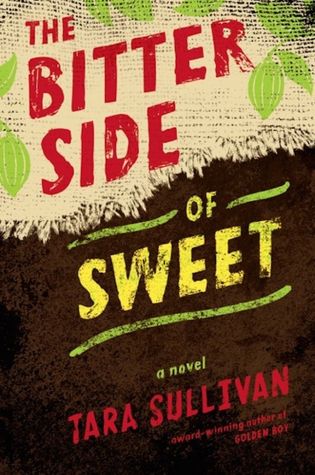 Two young boys must escape a life of slavery in modern-day Ivory Coast.

Fifteen-year-old Amadou counts the things that matter. For two years what has mattered are the number of cacao pods he and his younger brother, Seydou, can chop down in a day. This number is very important. The higher the number the safer they are because the bosses won't beat them. The higher the number the closer they are to paying off their debt and returning home to Baba and Auntie. Maybe. The problem is Amadou doesn't know how much he and Seydou owe, and the bosses won't tell him. The boys only wanted to make some money during the dry season to help their impoverished family. Instead they were tricked into forced labor on a plantation in the Ivory Coast; they spend day after day living on little food and harvesting beans in the hot sun—dangerous, backbreaking work. With no hope of escape, all they can do is try their best to stay alive—until Khadija comes into their lives.

She's the first girl who's ever come to camp, and she's a wild thing. She fights bravely every day, attempting escape again and again, reminding Amadou what it means to be free. But finally, the bosses break her, and what happens next to the brother he has always tried to protect almost breaks Amadou. The old impulse to run is suddenly awakened. The three band together as family and try just once more to escape.
Description taken from Goodreads.
---
Of the books that I've read about modern slavery, this is among the best. It's compulsively readable and nothing about it feels forced.
Starting off with the characters, Amadou was my favorite. Despite being stuck in a world where there is next to no humanity, he managed to show incredible kindness and empathy throughout the story. He took care of Khadija and Seydou when he should've been looking out for himself, and I came to truly respect him as a character. The three of them worked together well, and I enjoyed seeing their relationships develop. Seydou and Khadija were just as fleshed-out as Amadou, and I was rooting for them every step of their journey.
Oh, and what a journey it is. This book will cause you heartache. Just when you think everything might be going well, it turns around again. Even so, I liked the way that it ended, and the plot (while a little bit much) was satisfying.
All in all, the pacing, characters, and plot came together to make this story. I thought Sullivan did an amazing job of setting up the world without info-dumping, and I learned a lot about the crazy things still happening in the world today because of The Bitter Side of Sweet. Because of the way this is written, I would probably recommend this one more than I would similar novels (Boys Without Names-esque) and I think it'll be more successful with middle-grade audiences. A great, thought-provoking read. 4 stars.
pg count for the hardback: 336